Harbinger Womens Power Weight Gloves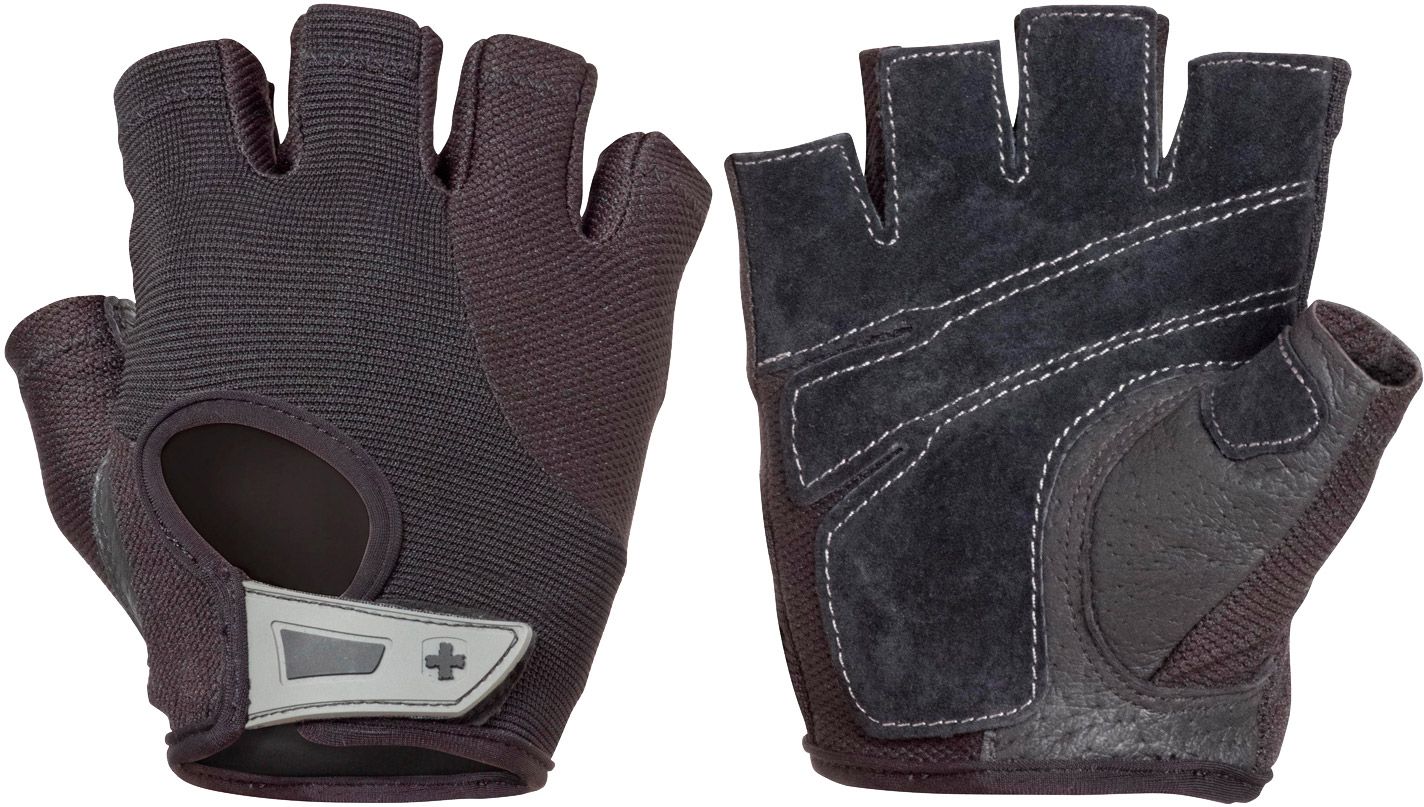 Harbinger Womens Power Weight Gloves:
The Harbinger Womens Power Gloves are the most popular model from Harbinger. They are durable, well designed and breathable.
The Power Gloves include StretchBack™ performance mesh on back of hand and between fingers to increase flexibility; a leather palm protects hand and maintains strong feel on bar; open cell foam cushions palm and fingers; ½ finger length increases contact with grip; enhanced thumb protection; double stitched for enhanced durability.
Care Instructions:
If you don't like the feel of salty, stiff workout gloves, these gloves can be washed by hand. Just lather them up with a mild soap, like hand soap or dish soap and then rinse thoroughly in cool water. Lay them down on a towel and place another towel on top – pat them down to get as much water out as possible without wringing them. Let them air dry by either laying them flat or hanging them up to dry. Make sure they are NOT in direct sunlight. UV rays can damage the gloves. Wash as often as you want. It is best to allow all weight training gloves to FULLY dry between uses.
Customer feedback
Product rating
Customer Reviews
Author: seo
State: 78484
Hello Web Admin, I noticed that your On-Page SEO is is missing a few factors, for one you do not use all three H tags in your post, also I notice that you are not using bold or italics properly in your SEO optimization. On-Page SEO means more now than ever since the new Google update: Panda. No longer are backlinks and simply pinging or sending out a RSS feed the key to getting Google PageRank or Alexa Rankings, You now NEED On-Page SEO. So what is good On-Page SEO?First your keyword must appear in the title.Then it must appear in the URL.You have to optimize your keyword and make sure that it has a nice keyword density of 3-5% in your article with relevant LSI (Latent Semantic Indexing). Then you should spread all H1,H2,H3 tags in your article.Your Keyword should appear in your first paragraph and in the last sentence of the page. You should have relevant usage of Bold and italics of your keyword.There should be one internal link to a page on your blog and you should have one image with an alt tag that has your keyword....wait there's even more Now what if i told you there was a simple Wordpress plugin that does all the On-Page SEO, and automatically for you? That's right AUTOMATICALLY, just watch this 4minute video for more information at. Seo Plugin
seo http://www.SEORankingLinks.com/
Author: MarkSox
State: Germany
levitra house euston to watford
levitra coupon
levitra 5 mg wikipedia dictionary
[URL=http://myvardenafilok.com#levitra+20mg ]buy levitra[/URL]
viagra levitra vergleich deutschland
Add your review here