SKLZ Hopz 2.0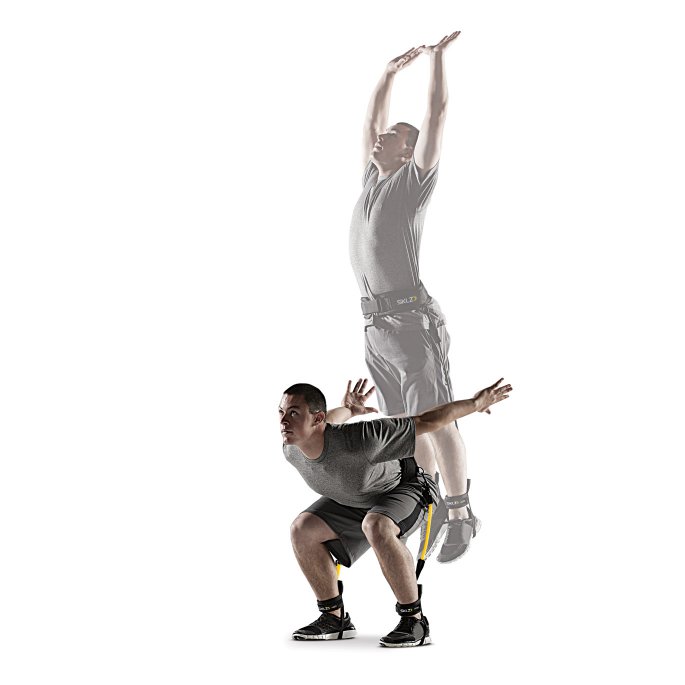 SKLZ Hopz 2.0 Product Description:
The Hopz vertical jump resistance trainer will help you develop explosive leg drive and power and strengthen key muscles in your lower body, to ultimately maximize your vertical leap ability. This key measure of explosiveness is critical in any sport that requires power below the waist.
HOPZ FEATURES
Builds explosive jumping ability by training the lower body

Portable unit includes heavy-duty belt, four resistance cords and foot attachments

Resistance cords clip to belt and ankle straps easily with a carabiner

Up to 40+ lbs of resistance
Customer feedback
Product rating
Customer Reviews
There have been no reviews for this product.
Add your review here