Hand Therapy Exercise Putty - 85gms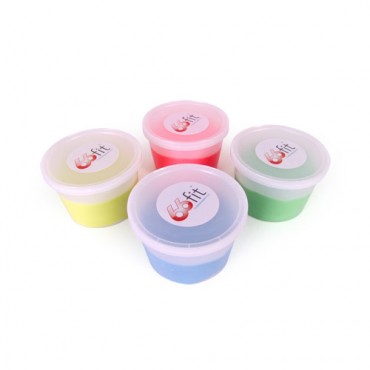 Hand Therapy Exercise Putty - 85gms Product Description:
The hand therapy putty is a soft bleed-proof, nontoxic, clean, non-oily, putty that is colour coded for progressive resistance exercises.
*** Please note this is a 85 gram tub and is recommended for all hand sizes. It is ideal for clinics and practices where the putty can be divided into smaller 85gms sizes for individual patient use ***
Designed to meet a wide range of hand/arm strengthening needs, putty can be squeezed, stretches, twisted or pinched. Great for carpal tunnel syndrome exercises.
Each colour coded hand putty comes in a plastic sealable tub.
Features
Material: Silicon
Weight: 85g/3oz
Colours: Various
Firmness: Various
Customer feedback
Product rating
Customer Reviews
There have been no reviews for this product.
Add your review here