Fat Gripz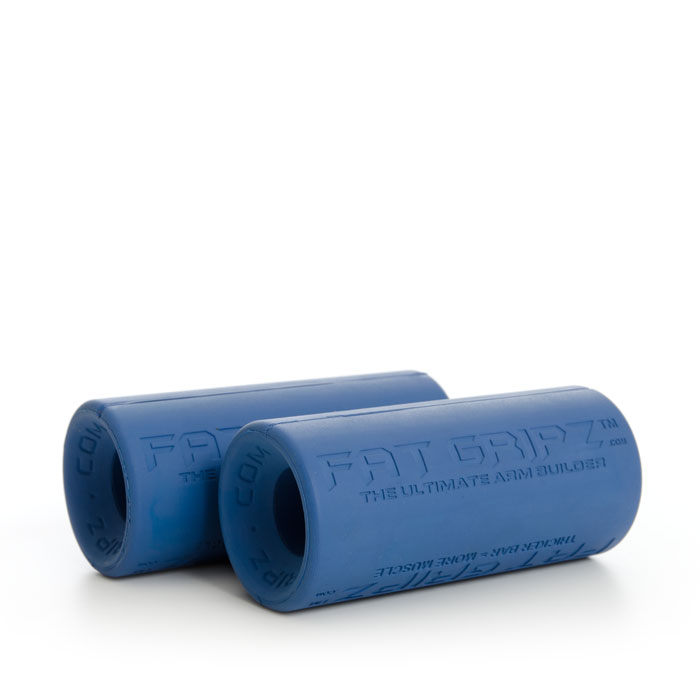 Fat Gripz: - Authentic
Grip strength is becoming an increasingly valued quality, the missing link in many athletes' strength training. When you think about it, you can only shift as much weight as you can take a hold of. Conventional wisdom for improving grip has been to increase purchase on the bar, whether using lifting straps, rubber grip aids or even chemical compounds. Fat Gripz, like many of the best solutions, fly in the opposite direction: by increasing the difficulty of the grip, they focus on building that attribute.
Fat Gripz are made from a military-grade rubber compound that won't compress in your hands or slip on the bar. At 12.5 cm long and 5.5cm thick, Fat Gripz snap on to any barbell, dumbbell or cable attachment and maintain a reliable connection until you want to remove them.
Specifications: Military-grade high-density compound: Grips the bar like a clamp and doesn't compress, even when deadlifting extreme loads. More than double the thickness of standard Olympic bars. Thick bar training automatically targets your body's weak links, unlocking massive increases in the strength of your whole body. Beveled ends ensure they fit almost all dumbbells quickly and easily. 5'' length and 2.25'' thickness fits virtually any bar.
Customer feedback
Product rating
Customer Reviews
There have been no reviews for this product.
Add your review here