SKLZ Reaction Belt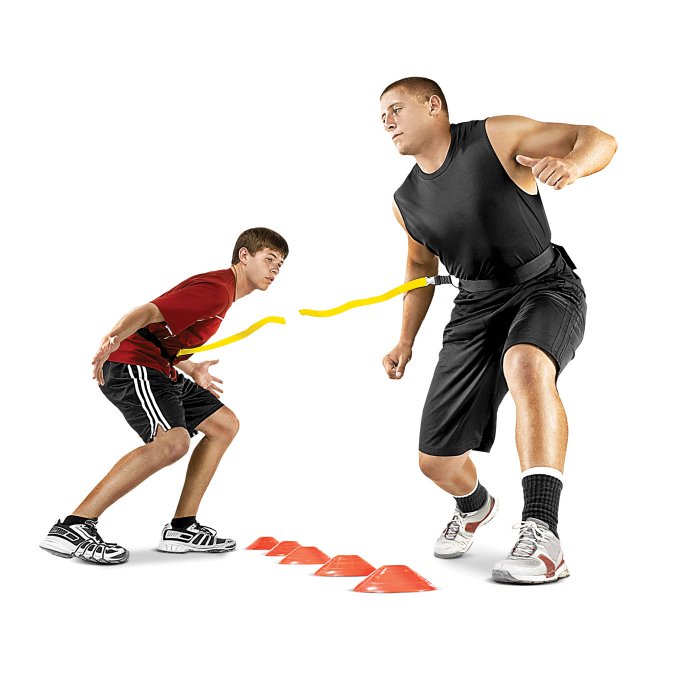 SKLZ Reaction Belt Product Description:
This partnered break-away reaction trainer matches two athletes against one another in a variety of shadow drills that test their speed, agility and reaction time. SKLZ Reaction Belts focus training towards your ability to cut and react fast on the field, court or ice. A great workout for offensive and defensive players.
REACTION BELTS FEATURES
Develop evasive offensive skills and lock-down defensive technique

Simulate one-on-one coverage through a variety of shadow drills

Adjustable 360° Reaction Belts with free motion ring allow for freedom of movement in all directions

Includes two belts, three sets of velcro break-away leashes(4, 7, & 10 feet) and carry bag
Customer feedback
Product rating
Customer Reviews
There have been no reviews for this product.
Add your review here