Lacrosse Massage Ball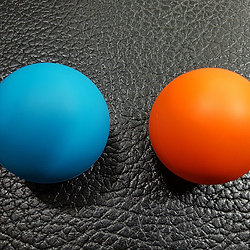 Lacrosse Massage Ball:
The Lacrosse Massage Ball or Trigger ball is a great tool for easing out sore and niggling pain points.
Great for use after a long run or hard workout, a couple of minutes of use after exercise can make all of the difference and save you unneccessary and costly trips to the physio or masseuse.
The Massage Ball is designed to de-activate trigger points through myofascial release. It will break down scar tissue that can cause deep tissue soreness and leave you feeling tense. This release will improve range of motion, performance and flexibility for your next activity.

Customer feedback
Product rating
Customer Reviews
There have been no reviews for this product.
Add your review here