Body Concept Body Toner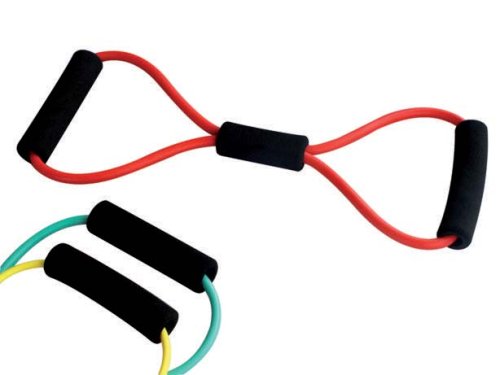 Body Concept Body Toner Product Overview:
For the specific intensive training of individual muscle groups. The Body Toner is a universal and versatile training unit for upper and lower body.
Features:
- Divided into 8 sections for long and short movements
- Complete with exercise chart for ease of use
- Available in 3 levels of strength
The division of the BODY-TONER into eight parts allows for a variety of long and short pulling exercises with improved hold during exercise.
Level 1:

Yellow

- Light (Rehabilitation, Seniors)

Level 2:

Green

- Medium (Beginners, Advanced)

Level 3:

Red

- Strong (Advanced, Practiced)
Customer feedback
Product rating
Customer Reviews
There have been no reviews for this product.
Add your review here